COTS Journal Media Kit
Companies selling to the Department of Defense, military and its prime contractors know the special challenges of marketing within this demanding industry. COTS Journal's long history and respected position as a thought leader within the military and defense market makes it the perfect vehicle.
AUDIENCE REACH – Connecting with the right buyers is one of the most difficult roles in marketing. COTS Journal's audience has the right reach to maximize your effort. We target engineers and developers procuring technology for military and defense applications.
COTS Journal estimates that 60,000 engineers and developers utilize embedded technology for the military market.  COTS Journal reaches an incredible share of the market each month.
COTS Journal reaches 58% of the total military and defense electronics and computing market every month
35,000 unique engineers and developers engage COTS Journal through our optimized blend of physical and digital media every month.
AUDIENCE FREQUENCY – In the increasingly digital landscape it's important to optimize frequency requirements to your market.  Making sure your company and its products and services are in front of your potential customers at every stage of their buying journey is essential for success.
ISS product portal creates opportunities to research product choices, COTS Journal editorial educates on technical solutions and choices, eNewsletter allow you to push unique product offerings.
AUDIENCE ENGAGEMENT – Our readers demand COTS Journal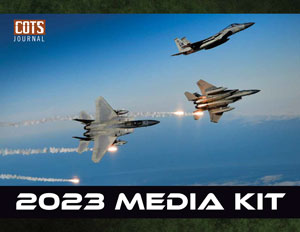 More about RTC Media and it's History: