The DOD's Mission to Standardize Power Supplies

The DOD is on a mission to standardize power supplies. It recognizes how domestic energy production is only effective for the military with standardization, creating a unique opportunity for commercial manufacturing industries to fill an operational gap.
What Is the DOD's Mission?
The United States Deputy Defense Secretary Kathleen Hicks recently discussed the necessity of domestic energy in relation to supply chains, battlefield operations and clean energy. She spoke about how this country must lead the world in battery production to ensure national security and effective military capabilities.
The DOD's mission is to domesticate mining and manufacturing processes for electrical components to make batteries. Once it reduces foreign energy dependencies, it plans to transition to electric vehicles and devices across most — if not all — operations.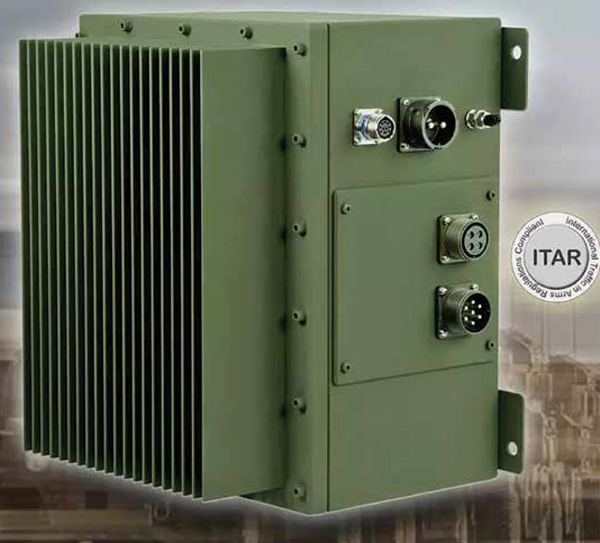 While the goal is broad and incredibly involved, the government already has multiple projects underway. It wants to see a widespread change in the military within the next few years. As of 2023, they are focused on scaling production with partnerships and outsourcing to commercial industries.
What Are Obstacles to Standardization?
As expected, standardizing power supplies across all military branches is a complex process. The DOD has run into multiple obstacles so far. While nothing has had significant consequences yet, the delays and uncertainty cast a shadow on the mission.
One of the primary reasons for this is that the DOD is attempting to scale battery power supplies while consumer demand for the components is at an all-time high. According to the International Energy Agency, electric vehicle sales will increase by 35% in 2023, a steady increase from previous years.
The rapid spike in demand challenges many commercial component producers and has led to widespread scarcity. As a result, experts project lead times of over 30 weeks, with some even reaching 12 months. If production continues to fall behind, the DOD won't complete its mission in the timeline it wants to.
This complication disrupts the progress of military projects. Even if the government finds different suppliers or renegotiates contracts, it still takes time — and time is money. As a result, it destabilizes some industries' competitive footholds because the DOD searches elsewhere to meet its needs. 
Additionally, companies sacrifice valuable research and development time since they can only proceed with the right materials. Continued success relies on producing groundbreaking technology, so they need more access to resources.
However, various industries have little incentive to participate since the demand for batteries is relatively low — and high-cost — compared to its standard operations. Since the government relies on outsourcing, commercial operations effectively dictate the market and shape production capabilities. 
How Can the DOD Overcome the Obstacles?
The DOD can overcome the previous obstacles by working directly with manufacturers and offering monetary incentives. Tax credits, subsidies, grants and low-interest loans can encourage participation.
Alternatively, it can strategize to approach issues of scarcity independently. The government has already done so in some capacity, considering it released its lithium battery strategy in 2023, with plans extending to 2030.
Its purpose is to comply with battery security suggestions from the DOD's supply chain defense response. It outlines how the military could use lithium-ion batteries in tactical vehicles, uncrewed systems and dismounted warfighter communications, among other uses. 
Additionally, it discusses how the DOD's reliance on unique small-cell formats impacts its ability to scale domestic energy production. Electrical component and supplier scarcity are already a complication, so the government must address this issue and adapt.
Consistent domestic production is likely only possible if the DOD acts quickly to leverage allied mining and manufacturing operations. It would still count as a dependency, but the only feasible alternative is for it to invest in research and development to identify a different ideal product. 
Why Is the DOD Standardizing Power Supplies?
To some extent, domestic energy production is only helpful for the government if the military actually uses the technology — consider how much of a waste it would be to produce batteries their vehicles couldn't use. In response, the DOD wants to standardize power supplies.
There is also a monetary incentive for standardization. If the DOD invests in the commercial market to produce batteries domestically, it could increase its influence on the $515 billion in electric automotive investments globally. Additionally, it would secure a reliable omnichannel approach to battery production. 
Why Is Standardization Important?
With the military's growing reliance on electronics comes a need for a reliable energy source. Situations like the war in Ukraine have highlighted the importance of domestic production more than ever. After all, Russia supplied 8% of petroleum imports for the U.S. as recently as 2021.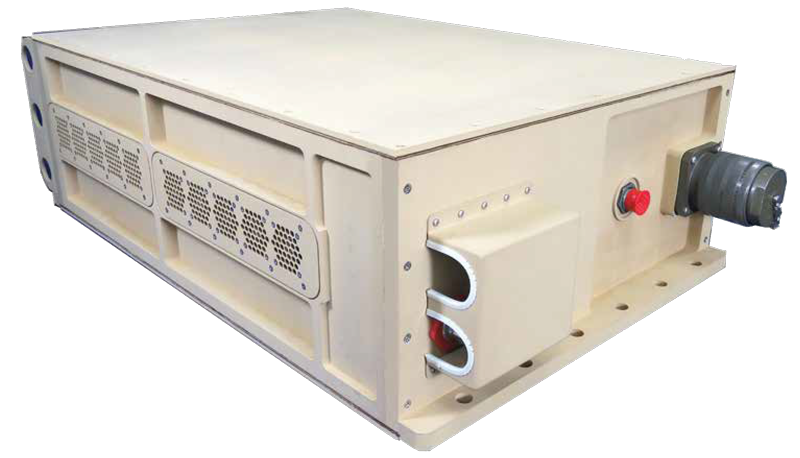 The figure may not seem significant, but a sudden loss of nearly one-tenth of a power supply can deal a large blow to the economy. It would affect commercial industries, which would, in turn, impact the military.
Aside from improving reliability and independence, a standardization of battery power supplies is far more reliable and safe than what the military currently uses. For example, solid electrolytes in solid-state batteries are much more energy-efficient and reliable than liquid versions. 
Its use cases include powering uncrewed aerial vehicles for surveillance, a critical military advantage. Such traits are crucial for the nation's defense and security, which is why the DOD focuses so hard on its development.
How Far Has the DOD's Mission Progressed?
So far, the DOD has secured partners, projects and technology. For example, GM Defense and its parent company have partnered with the Defense Innovation Unit — a division of the DOD — for a project. The aim is to vary domestic commercial suppliers to meet the lithium battery strategy's 2030 goal. 
Eventually, they want to revolutionize the Marine Corps with battery-electric vehicles. They plan to replace the current units running on diesel and jet fuel derivatives. Since current engines and generators consistently waste fuel and electricity, the move has the potential to be incredibly cost-effective.
While the focus is initially on one branch, standardization across all is a distinct possibility. Effectively, this effort is a proof-of-concept trial for the technology, so its widespread use isn't necessary. If it is as efficient as the DOD expects, they may roll it out onto the battlefield.
What Does Standardization Mean for the Nation?
Widespread power supply standardization has far-reaching effects, impacting consumers, commercial industries and, of course, the military. Ultimately, it will propel manufacturing companies and create local jobs.
Even a single project has significant ripple effects on the economy. For example, the Defense Innovation Unit partnered with Canoo Technologies in 2023 to fast-track power supply standardization. The next phase of their project creates 200 high-skill manufacturing roles at a single site once it begins. 
They have created future-proof units that are compatible with other providers' products, an ideal approach when scaling extensively. Because of this, the DOD wants to increase operations significantly, resulting in even more jobs.
Ultimately, the impact of standardization will surpass job creation, affecting commercial businesses. The government's reliance on them to produce electrical components will drive massive growth and disrupt various industries' market shares.
On a national scale, the increased investment in the military will affect consumers. Since power supply standardization relies on production independence, consumers will likely see lower prices and benefit from clean energy.
Working Toward Mission Success
Although many of the DOD's partner projects are still in relatively early stages, they are incredibly promising. With the government simultaneously passing clean energy acts, commercial manufacturing industries can expect the government to take an increased interest in them.